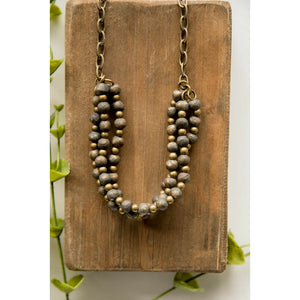 CLICK LINK TO PURCHASE:
Bel Koz Color Reference: BRUSHED GOLD PIT FIRE
Ceramic beads with antique brass accent beads + chain.
Our partnership with Betsey's Boutique Shop has created a consistent sustainable income for our artisans. We are incredibly grateful for the opportunity to provide all Bel Koz Necklaces EXCLUSIVELY to Betsey's!
Make sure to check out all of the other Exclusive Necklaces + Bracelets we offer at Betsey's.